Our day started with a leisurely drive from Saint Emilion to Sauternes, taking this route it became very clear the sheer size of the region of Bordeaux, there's vineyards literally everywhere.
Once in Sauternes, we enjoyed lunch at Auberge les Vignes, we'd been recommended this restaurant by one of our friends in Bordeaux – a great suggestion. Being in Sauternes, we felt it only right to start with a glass of Sauternes, I of course had the Foie gras to go with it.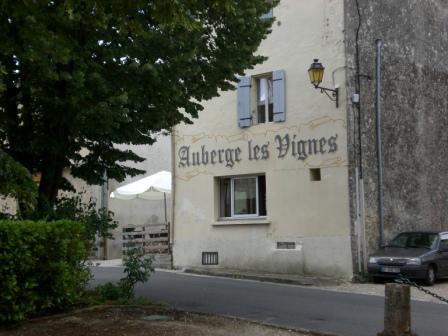 Our appointment at Chateau d'Yquem was at 2pm, we finished lunch and headed around the corner, our trusty GPS took us in the unassuming back entrance, the gardeners looked a little confused – but soon we found the main entrance. Our visit started overlooking the vineyards; from there you get a clear picture of what it is that makes this place to unique. As we drove into Sauternes, you feel like you are dropping down a little and the small hills around you are gaining in stature. It's this natural basin and the moisture in the area that brings the fog and creates the perfect environment for botrytis. At d'Yquem itself, there's a good supply of moisture, with natural springs on the property, moisture is good for botrytis, but too much stops the grapes from attaining the required concentration. In the 19th century, 100km of drains were installed underneath the 113 hectares of vines at d'Yquem, the drainage system remains, although it's been updated recently.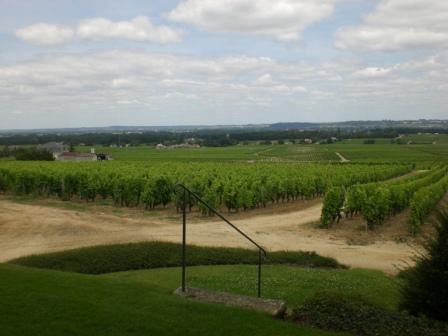 From there we started a tour of the cellars and viewed pictures of the vintage (it'd be amazing to be there at harvest time) At d'Yquem there are 140 or so pickers, all of these are broken into teams which area lead by experienced pickers, most of the pickers at d'Yquem have been doing year in year out for many years. They pass through the vineyard on average 4 – 5 times, picking only the grapes that have been affected by botrytis, discarding bunches that have been affected by grey rot. Chateau d'Yquem is not made every year, in years where the quality is not right, the wine is sold off as generic sauternes, only wines deemed to have the quality of this great estate are bottled and labelled as Chateau d'Yquem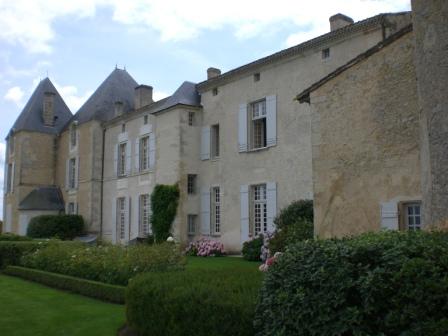 Following the tour we tasted the 2008 vintage, a d'Yquem that has not been released onto the market yet – it will be around September / October this year. Chateau d'Yquem is one of the wines that I think tastes so different when young to what it develops into – when you taste young d'Yquem its often fresh, fruity, not overtly sweet – delicious, but it's hard to imagine the great syrupy sweet luscious wine that develops over many years of excellent cellaring. The 2008 was very good, spicy, rich, yet fresh. An enjoyable end to the tour.