Just before Christmas, Glengarry Wines landed a container of wines from Spain, which included a selection of wines from Alvaro Palacios.
Alvaro Palacios, Decanter's Man of the Year 2015 and the recipient of the 2016 Winemakers' Winemaker Award by the Institute of Masters of Wine and The Drinks Business; an award bestowed upon someone who has made an outstanding contribution to the field of winemaking. The winner is chosen by a panel of winemaking peers, including all winemaking Masters of Wine as well as past winners of the prestigious award. Previous winners include Peter Sisseck of Dominio de Pingus (2011), Peter Gago of Penfolds (2012), Paul Draper of Ridge (2013), the late Anne-Claude Leflaive of Domaine Leflaive (2014) and Egon Müller from Egon Müller Scharzhof (2015).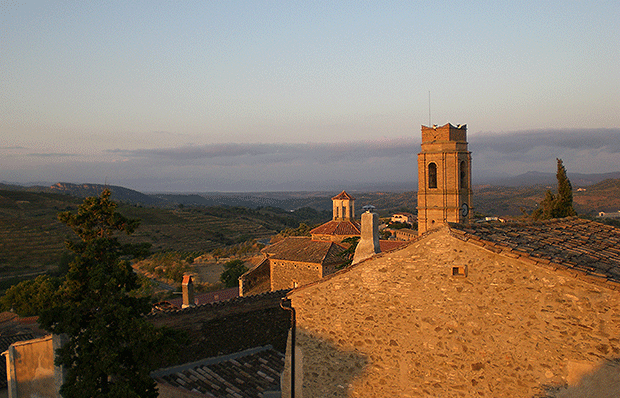 Palacios, one of nine children (his parents were the owners of Palacios Remondo in Rioja), studied oenology in Bordeaux, while working at Chateau Pétrus under Jean-Pierre Moueix. He could have returned to work for the family business in Rioja, but he chose instead to apply his winemaking knowledge to revive the largely abandoned, ancient vineyards of Priorat. He bought his first vineyard, Finca Dofí, in 1990 and in 1993 he identified a Garnacha vineyard on well-drained schist (planted between 1900 and 1940). Palacios named it L'Ermita and it's now regarded as the "crown jewel" of the Priorat property. In 1998, Palacios expanded to Bierzo, founding Descendientes de J. Palacios (named after Palacios' father) with his nephew.
Amongst the selection are two new wines from Alvaro: a new Rioja and Priorat, both made in tiny quantities; we are delighted to have these rare gems here. As Glengarry Wines have all wines on sale this month, these are included, though I must say, I wish they were not, as it seems incredulous to be selling these wines in a sale.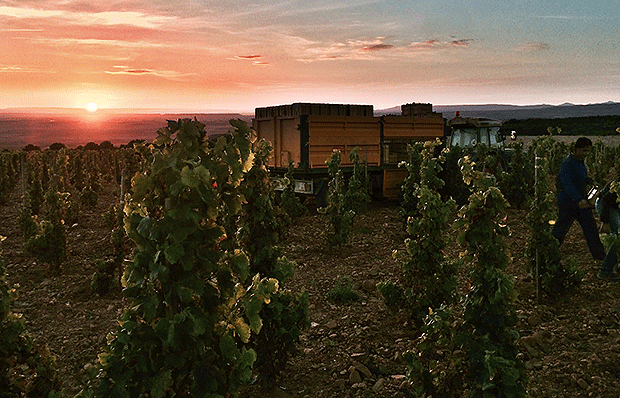 The small plots of old Mencia vines clinging to their slopes produce an intense floral nose that casts a lush veil over the savoury characters lying beneath. Earthy notes and vibrant acidity give way to round, luscious fruit. A seductive, early-drinking style.
Now $25.99
Now predominatly Garnacha, a direction that Alvaro is looking to take for his Priorat wines. 35% Garnacha, 25% Cariñena, 15% Cabernet Sauvignon, 15% Syrah, 10% Merlot, aged in French oak barrels and bottled unfiltered. Dense plum and berry aromas are embellished by notes of spice and pepper. The ripe fruit flavours, oak and tannins are beautifully integrated and enhanced by a silky, savoury texture. Delicious, long flavoured, very approachable. This is the entry level wine for Alvaro's range in Priorat, a great place to start.
Now $25.99
The newest wine in Alvaro's Priorat range, Aubaguetes will sit in the range nestled between Dofi and L'Ermita. The grapes for this come off a very old north facing, steep (as they tend to be in Priorat) vineyard with a shady exposition. The vineyard has exceptionally old vines and is located within the municipality of Bellmunt. The predominant grape is Garnacha, with a little Samso in the blend. The total production for this is tiny, hundreds of bottles, not thousands. We are very lucky to have a small quantity of these in New Zealand.
94/100 "Alvaro Palacios Les Aubaguetes 2015 is a deep purple colour. Seductively floral, blackcurrant aromas. The palate opens with a blast of fruit juice, and then the Samso comes through with clear, blueberry intensity . Very approachable now." – Sarah Jane Evans, MW
Now $329.99
A total of 2,000 bottles of this wine were produced; this is the newest Rioja wine from Alvaro Palacio. Alvaro is very committed to restoring areas of Rioja Baja to how they were, recovering old plots of Garnarcha and showing the exceptional wines that this area in Rioja can produce. The vineyard Quinón de Valmira, is located on Monte Yerga overlooking the Ebro Valley, in the Alfaro area near the winery. In the 11th century, a group of monks reached this area, sitting 615 metres above sea level and founded a Cistercian settlement. This wine is made from 100% Garnarcha.
"First fruits of Alvaro Palacios' labours to restore Rioja Baja's traditional Garnachas to glory. Bush vines, grown at 615m, at the limit of ripening. Shallow red clay soil over calcium carbonate. Alvaro Palacios Quiñon de Valmira 2015 is a pale garnet colour with gloriously floral aromas. Equally seductive palate superbly ripe with a lift of orange peel and grain of dark chocolate. Very refined; Pinot-like.  A great beginning; a vineyard to watch." – Sarah Jane Evans, MW
Now $425.00
The pinnicle of Alvaro's range in Priorat, L'Ermita was first produced in 1993 and is one of the most exceptional Garnacha's in the world. Aged in new French barriques for around 20 months, the concentration of the fruit ensures you don't feel the oak in this wine.
"Alvaro Palacios said at the London en primeur tasting: 'L'Ermita is the caprichosa, the spoiled baby. L'Ermita's soil is cold, and it's harvested late: on 5 November in 2013 and 28 October in 2015. We harvest late because of the temperature of the soil, which has 2 diagonal areas of granite running through it. And we have 200 different vineyard plots. Like La Faraona [Bierzo] and Valmira [Rioja], it is grown at the limit – which means it is a spellbinding wine, a fresh wine out of one of the warmest places.' Alvaro Palacios L'Ermita 2015 has a dense dark purple core with pinkish edge in colour. Generous brambly aromas. The palate arrives silky and smooth with bright acidity and dancing freshness. Strikingly cool and elegant, with a very fine texture. Superb finish, full of promise for a terrific future ahead of it." – Sarah Jane Evans, MW
Now $950.0
Prices valid for the month of January 2018. While stocks last.