Last week I was fortunate to spend a week being hosted by Fosters in Australia. The weather for the trip was divine – 30+ days for the majority of the week, with a light breeze.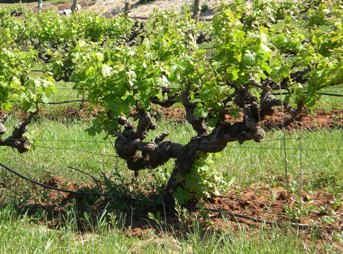 There were many highlights over the week, it's hard to know where to start – perhaps the beginning! On our first night, we dined at Vintners in the Barossa. Our host for the night was Leo Buring Winemaker Peter Munro, the wine for the night – Riesling – from start to finish. First up was the 2008 vintage Leo Buring Medium Sweet Riesling, this is somewhat of a masterpiece and one of the highlights of the visit. A winery that indicates the sweetness (perceived) on the front label and has the international Riesling scale on the back – pure Brilliance. Now if only more winemakers could do this, I'm sure that Riesling sales would sour as consumers would finally know what style the Riesling is in. When then moved inside and tasted through the Eden and Clare Riesling and Leonay, their top release. For dinner I ordered the Quail to start, it came with strips of preserved lemons and hummus – a perfect match with the 1977 Riesling. I was expecting a sort of kero nose from this older Aussie Riesling, instead found it whilst obviously older, fresh and fragrant. The next day we headed up to the Clare Valley to meet the Annie's Lane winemaker Alex Mackenzie and taste through the wines. The old Quelltaler winery in the Clare Valley's south is the region's oldest and most important winery, dating back to 1863. The winery is no longer a producing winery, but rather home to the cellar door, all the wines are produced at the large Wolf Blass winery back in the Barossa. Annie's Lane wines are very good value for money, the wine that stood out for me was the Cabernet Merlot 2006.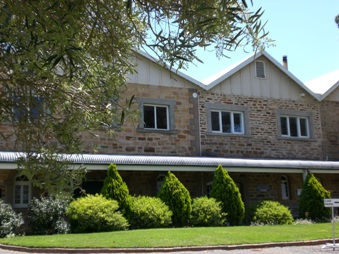 From Annie's Lane we headed back to the Barossa and to the Wolf Blass winery. This state of the art facility has to be seen to be believed. One of the highlights of the visit to the winery was the bottling plant – the technology and capacity is unbelievable. The afternoon was spent tasting the Wolf Blass, Seppelts and Yellowglen ranges of wine. Dinner that evening was at Appellation, deservedly listed as one of the top 50 restaurants in Australia. It's quite unusual to sit down to a meal and be unable to choose what to eat – the entire menu appealed. I started with a tomato, prosciutto and local fresh cheese salad, then the duck three ways – confit, breast and pâté. The third course was Lamb, also three ways – a small lamb pie, lamb tongue and fillet. Local cheeses to follow and a good night's sleep. The next day was all about Penfolds, culminating on the Saturday night with dinner at Magill estate, more about that in my next post.