Over the last few years I have researched, tasted and explored the wonderful world of Spanish wine. Four years on, we are now importing a range of Spanish wine that would rival any retailer in the world. Whilst we cover the varying price points, May 2010 was the time to present our top end – the icons of our Spanish range. So we gathered together five of the wines that we have selected and import into New Zealand to be tasted alongside three iconic and well made wines that we also stock. The final line up was decided and included two wines from Priorat, two from Rioja and four from the famous Spanish region of Ribera del Duero. The next decision to be made 'what order was the most appropriate to taste these brilliant wines in?' Having tried them all prior, I went through my tasting notes and came to a few conclusions, I then contacted a number of colleagues in Spain and we settled on the following order;
Alvaro Palacios L'Ermita 2006 Priorat
Vall Llach 2005 Priorat
Finca Allende Aurus 2005 Rioja
Marques de Murrieta Dalmau 2004 Rioja
Bodegas Alion 2005 Ribera del Duero
Vega Sicilia Unico Reserva Especial Ribera del Duero
Emilio Moro Malleolos 2005 Ribera del Duero
Aalto PS 2005 Ribera del Duero
This tasting was held in Auckland and then in Wellington. Both evenings, customers were at first startled, amazed and after tasting, understood Alvaro Palacios's L'Ermita being the first wine. L'Ermita is after all 100% Grenache. Whist being a single vineyard wine off a 2 ha block in Priorat, L'Ermita is better understood as one of the great wines of the world, rather than an example of wine from the Priorat region. Alvaro Palacios is a great wine maker, coming from a wine making family. At a young age Alvaro left Spain and found his way to Bordeaux, it was there that he worked with the Moueix family at Château Petrus. Alvaro later returned to Spain in search of a site to make an iconic fine wine of the World, in 1993 he purchased the 2ha vineyard on a steep slope in Priorat that is now L'Ermita. From the 2006 vintage, L'Ermita is 100% Grenache; the wine is fragrant, perfumed and silky on the palate. You would expect with Grenache to have some chewy tannin and a bit of grip, this wine displays neither, the fruit sings on the palate, the texture is more like an exceptional red burgundy and the finish fine and lengthy. One of the finest wines in the world.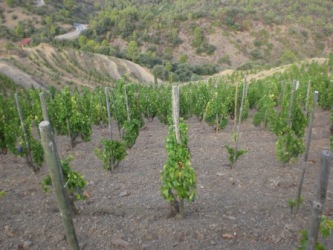 Staying in the tiny winemaking region of Priorat (there's only 85 wineries in this tiny basin on the just inland from the North East coast of Spain) the next wine was the Vall Llach 2005. This winery was started in 1992 – many of the wineries in this area are quite recent, whilst the region of Priorat is one of the oldest winemaking regions in Spain, Priorat has only recently been rediscovered. The winery was started by Catalan folk singer Lluis Llach. The Estate vineyards are located on the steep hillsides of Porrera, like the L'Ermita vineyard, the steep slope has a loose top layer of slate and the vines grow as bush vines. The 2005 Vall Llach is made up of 63% Carinena, 24% Merlot, 13% Cabernet. Many of the Cariñena vines for this cuvee are pre-phylloxera and are nearly one hundred years old. This is a very smart wine, well made, showing power, depth and structure. Aged in fine grained new French oak for 14 months, it is very powerful. Absolute polar opposites to the L'Ermita. The Vall Llach is an excellent example of what you can typically expect from the region of Priorat (as long as it's not L'Ermita you are drinking).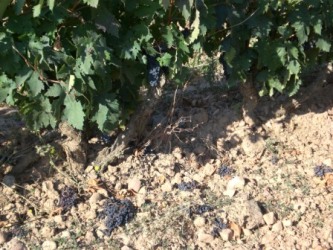 For the next flight we moved to the region of Rioja, accounting for 40% of the wine made in Spain, the region of Rioja (with its 1203 wineries) is the heart of the Spanish wine trade. There are numerous great Rioja in our range – Palacios Remondo La Montesa, Marques de Murrieta Reserva, Grand Reserva and off course Castillio Ygay. For this tasting we choose Aurus from Finca Allende and Marques de Murrieta Dalmau. Finca Allende for me has always been a traditional producer of Rioja, the wines impeccably made and true to their terroir. Like Marques de Murrieta, Finca Allende is located in the Rioja Alta sub region of Rioja. Aurus 2005 is made from 85% Tempranillo and 15% Graciano, aged for 24 months in French oak. The grapes for this wine come of 60 year old vines. In both tastings the Aurus showed its class and thrilled traditional Rioja fans. The next wine was Marques de Murrieta Dalmau, a new wine from Marques de Murrieta, it takes its name from Vincente Dalmau Cebrián – the Count of Creixell, who is the current owner of this great Estate. Murrieta was started in 1852 by the Creixell family and is the largest single vineyard in Rioja, a total of 350 ha on the Ygay Estate. Quality is the name of the game here; they start their range with a Reserva, don't purchase any grapes and make the selection for the wine in the vineyard. The 2004 is the 10th release of Dalmau, made from 86% Tempranillo, 8% Cabernet and 6% Graciano aged in lots of new French oak. This is a big bold powerful style of wine, lovers of Murrieta's Ygay; will probably not fall in love with this offering.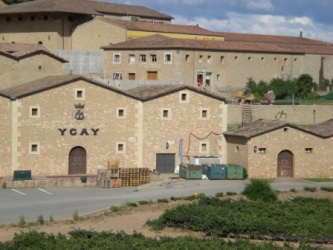 The final flight saw four outstanding Ribera del Duero wines side by side. Starting with Bodegas Alion. This winery was started in 1992 by Vega Sicilia, at the time there was much concern that Vega were going to dilute their offering by introducing this new winery project, they've done nothing of the sort, instead introducing a very well made expression of the region that is approachable and subtle. Made from 100% Tempranillo, Alion was clearly a popular wine at both tastings. I had the pleasure to taste some older Alion when in San Sebastian last year and would highly recommend this for any cellar. The next wine was Vega Sicilia Unico Reserva Especial. A non vintage wine, this was the 2009 release of this wine, a blend of 1990, 1994 and 1996. The custom of blending many vintages together, comes from an old traditional in the region were two wines were made each year. One a vintage wine to reflect the weather, terroir, a time and place, the second a blend of previous vintages to produce a style of wine. This is a magic wine, very complete, magnificently blended and presented. A unique experience indeed.
Taking a spot in a line up after Vega Sicilia is a hard task for any wine, yet the Emilio Moro managed to shine out from the crowd and show its class in full glory. A quality producer in the area, Emilio Moro wines. Malleolos is a range of Single Vineyard wines from Emilio Moro, Sancho Martin – the particular single vineyard for the tasting. Made from 100% Tempranillo and aged for 22 months in new French oak.
The final wine for the tasting was the Aalto PS. Aalto is a relatively new player in the region with solid old hands at the helm. The Winery was started by Javier Zaccagnini and Mariano Garcia in 1999. Javier was for many years the head of the DO body in Ribera and Mariano the wine maker at Vega Sicilia. They won 32 hectares in Ribera del Duero and
They own 32 hectares in Ribera del Duero and produce two wines, Aalto and Aalto PS. Both made from 100% Tempranillo. PS is Pago Selecciondos – a vineyard selection, made from vines with an average age of 60 years. Aged for 32 months in new French oak, there's only a tiny amount made and a few sent to New Zealand. A fitting end to an amazing line up.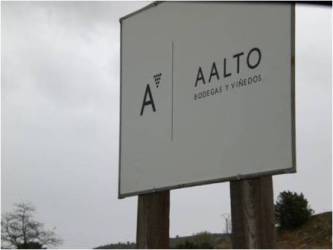 Overall these wines were amazing, one of the greatest collections of Spanish wine I've ever tasted together. Price of course has to be mentioned, whilst expensive, they do, in the fine wine world represent value – a lineup that tastes as good from other great wine making countries in the world would cost a ten times as much. These top Spanish wines do over deliver.