Our virtual tasting of the wines of Mont Redon was a very special one. Last July when visiting Mont Redon, Pierre and I spoke about a visit to New Zealand. His first and something he was very much hoping to achieve in 2020. By late 2019 everything was set, and the samples sent to New Zealand in good time. The next part of the story is as you'd expect, Covid19, lock down in New Zealand and the trip was cancelled. So, with the wine here in New Zealand and a few virtual tastings under our belt, we invited Pierre to join us online to present via Zoom, the tasting he'd planned.
The tasting started with the excellent rose Saint Max. The label a new addition to the Mont Redon range, the 2019 Cote du Provence replacing the previous Riotor Rose that Mont Redon sold. Vibrant aromatic and very pleasing. Next, we turned our attention to Cote du Rhone, Blanc and Rouge. Both from the 2018 vintage, which Pierre was quick to point out was affected by rain near harvest. He worried about dilution in the wine, tasting what was in our glasses, he need not. The Blanc is Viognier dominant, the red a traditional Grenache, Syrah, Mourvèdre blend. We then tasted the 2018 Mont Redon Gigondas, not yet available in New Zealand (due September 2020), Pierre has been searching for some years to find a vineyard to buy in this cru. Not yet able to, he has managed to secure fruit from an organically farmed vineyard. A completely different style to the Chateauneuf du Pape, described well by Pierre as being more rustic. What a wine, we can't wait for this to arrive on our shelves. That was flight one done and dusted.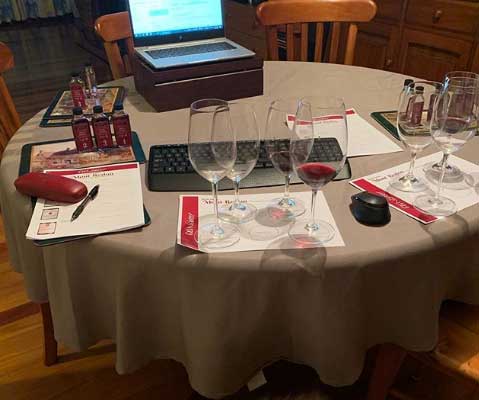 Flight two was all about Chateauneuf du Pape, starting with the Blanc. The style of Chateauneuf du Pape sits in two camps, no oak and all about purity, which Pierre described as being like a great German or French Riesling, the acidity and precision key. The other style is oaked, a broader richer style, more like a French chardonnay. Mont Redon's Chateauneuf du Pape Blanc is in the first style, no oak, described on the night aptly as concise and precise.
From the white we moved to a flight of three red Chateauneuf du Pape's, starting with the two 2016 – Chateau Mont Redon and Le Plateau Mont Redon. Syrah takes the lead in both wines, joined in the first with a good portion of Grenache and Mourvèdre, rounded out with a mix of the other thirteen permitted varieties in the rhone. Le Plateau is Syrah and Grenache, the Mourvèdre in 2016 not making the cut. Both destemmed 100% and sorted through the optical sorter, Le Plateau a singular cuvee solely off the area with pebbles in the vineyard. The Chateau, the main cuvee from all three soil types on their one single estate.
The final wine was the 1989 Chateauneuf du Pape. Pierre had sent this to us to show how well Chateauneuf du Pape could age. He admitted to being a little nervous as to how it would stand up being prepared in small bottles for a virtual tasting, there was nothing to worry about, the samples were excellent and the wine sensational.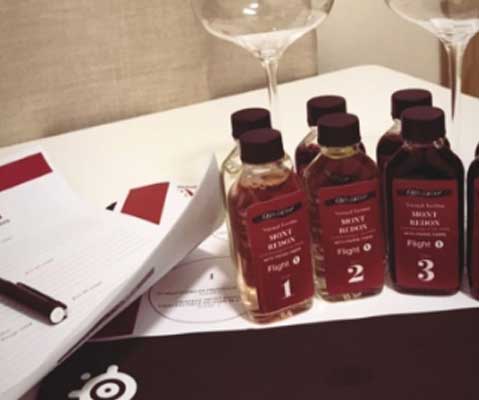 We then finished with a taste of Mont Redon's Vieux Marc. Made from the distillation of the red Chateauneuf du Pape grapes after vinification. Once distilled, this marc is aged in new Cognac barrels of 365 liters for 12 years years before being bottled at the estate. What a wonderful way to finish an exquisite tasting.
A big thank you to Pierre for joining us all the way from Chateauneuf-du-Pape and to all those who joined us online.