Officially the Union de Grand Cru En Primeur tastings started today. We were fortunate enough to have a sneak (100 or so wines) preview of the vintage last night. This was an excellent opportunity to taste some of the lesser wines and assemble an overall impression of the vintage. Its early days, in terms of the wine development, but also with our tasting – many more days to come. At this stage though, it's quite clear that 2010 is a Cabernet Vintage, the weather patterns suited Cabernet, later picking, allowing it to take it's time and is rewarding in the glass now.
2010 is also a vintage that lets the Terroir express, more than in a vintage like 2009, which was attractive, forward and uniformly brilliant across Bordeaux. 2010 is excellent, with certain appellations showing better than others. We've tasted a few Margaux, the early indication there are that it's going to be one of the strongest areas, the wines still have that femininity that you expect with Margaux, but with some power – they are like a strong women this year.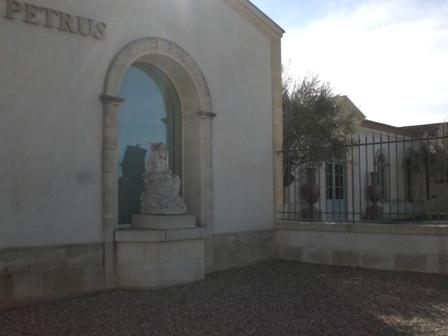 Back to today, we started at the top on the right bank – with Chateau Petrus. An impressive approachable wine – even at this young stage, the team there explained how Petrus has a tendency to do that – look excellent at every stage and stay approachable. Our next visit was to Chateau Cheval Blanc; driving to the Chateau you get a clear understanding of its location and proximity to Pomerol. In fact it's right on the edge and there's mere metres separating it from neighbours in Pomerol, the distance and off course the blend – Cheval is 56% Cabernet Franc this year – it's a very smart wine – exceptional Cabernet Franc fruit and a distinctive characteristic that is Cheval Blanc. I was also very impressed with Petit Cheval. We were also fortunate enough at Cheval Blanc to taste Chateau d'Yquem, is a medium weight, dYquem, great acidity, with a fresh balanced palate, not however a rich luscious style. The acidity and fruit are both exceptional, it'll be long lived.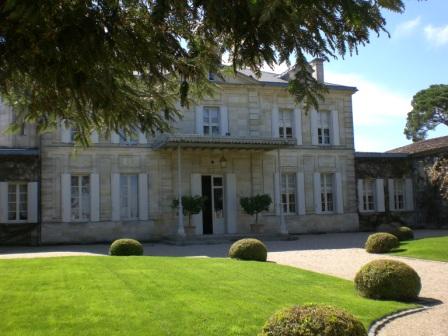 After Chateau visits, we then went to our first Union de Grand Cru tasting (UGC), at Chteau Couspaude in Saint Emilion. The highlight of this tasting was Chateau La Gaffeliere, a 90% Merlot Saint Emilion that had incredible length. From there we went and tasted with the team at JP Mouiex in their offices. All of the wines tasted at Mouiex were superb – the wines themselves and the condition they were shown in. There were a number of highlights of their range – Chteau Magdelaine stood out, it is quite a modern style, but very special indeed, it's like a new world wine with a quaint French twist. Chateau Bourgneuf is going to be one of the great value wines of the vintage (depending off course on the price – a subject best left a this stage), it was rich and straight up, a forward wine that had power and structure. The highlight for me though was Chateau La Fleur Petrus, on the nose it promises to deliver, the palate then over delivers. Talking to Christian Mouiex and Antoine after the tasting, they seemed very proud of this wine – rightly so.
Another UGC tasting followed our visit to JP Moueix, this time at Chateau La Pointe in Pomerol. An interesting line up of wines were presented, the highlights were Chateau La Conseillente – a beautiful example of Pomerol, also Clinet – one to keep an eye out for. Although some great wines at the UGC Pomerol tasting, after the Moueix tasting, they did overall fall short.
To complete today's tastings we headed back to the UGC Saint Emilion tasting to complete the tasting we started early. With 42, 2010 wines tasted today, it was then time to relax in the sun for a little and reflect, Phil with a beer, me with a lemonade (someone's got to drive) We found a nice little bar in the centre of the picturesque Saint Emilion and basked in the sun for a while.
Tomorrow we taste the Left bank, starting at Palmer at 9.15am.